饲料与动保联合打造产业发展新模式
发布:深圳邦道 日期:2018-12-09 人气:347
饲料与动保联合打造产业发展新模式
Fodder and Animal Protection Enterprises Build the New Mode of Industrial Development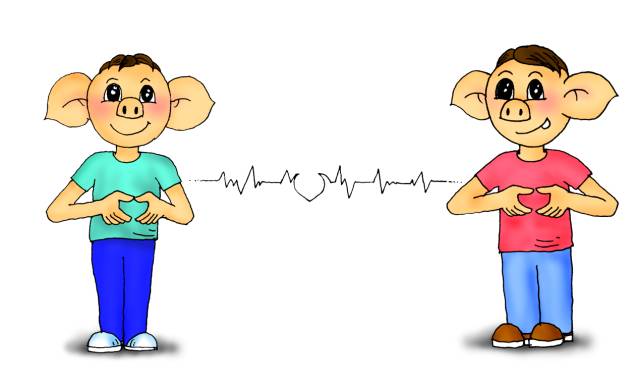 伴随饲料企业的传统销售模式转型加快,出现了"上坡逆行"的情况,当下不管是规模化猪场开发(家庭农场种养一体化建设)、大客户公关营销,还是放养模式与托管模式都离不开资源的平台化、服务的多元化,技术的精益化。很多饲料企业都在寻找突破点,都在努力的寻找新的方法及策略;也有很多饲料企业开展多元化经营,增加了更多的产业链经营内容,目的都是适应市场的变化、满足客户的需求,诉求在这场洗牌式的淘汰赛中活下去或活得更好。
With accelerating transformation of traditional sales mode in fodder enterprises, a circumstance of "retrograding on the ascending slope" has appeared. At present, any scale-based pig farm development (family farm feeding and cultivation integrated building), key account public marketing, or free-range mode and managed mode cannot be realized without plat-form resources, diversified service and lean technology. Many fodder enterprises are looking for breakthrough points and seeking new methods and strategies; many other fodder enterprises are conducting diversified operation and add more contents about industry chain operation with a view to adapting market variation, satisfying customers' needs, and seeking for survival or running better in the shuffle knock-out competition.
但是面对市场客户不断的升级,客户的需求已经不单单是对某个产品的需求,很多饲料企业确实遇到了"上坡逆行"的情况,无法为客户提供更有技术含量、更时效、更能解决客户问题的专业化服务了。在困惑中,左顾右盼。
However, encountered with continuous upgrade of market customers, their needs are not limited to those for individual product. Many fodder enterprises are actually encountered with the circumstance of "retrograding on the ascending slope", and they cannot provide customers with professional services which have higher technological content and higher time-efficiency and better solve customers' problems. They are looking around in the puzzles.
动保企业一样遇到了深秋,感受到了丝丝寒意。要知道全国1600多家动保企业同样存在着淘汰与破局,而且很多动保企业变革的速度如闪电一般,在这个行业已经走在了别人前面。但是大部分动保企业都在苦苦挣扎,竞争、变革、破局是当下大部分动保企业面临的现状与挑战。今年在动保市场做大面积调研的过程中,我深深的体会到:动保企业的产品、市场、客户、布局,需要也必须重新调整,以适应更多的市场变化与客户需求。如果动保企业的营销模式不加以创新,继续走老路,走街串巷,机会营销,拼价格,那很快就会把自己送入了死胡同。
Animal protection enterprises are also feeling a chill in the air. As we all know, more than 1600 animal protection enterprises are faced with the elimination and trap throughout the country, and many animal protection enterprises have implemented the change as the lightning ahead of others. However, most animal protection enterprises are struggling and faced with competition, change and trap, which are the status quo and challenges for them. Through large-scale survey of the animal protection market in this year, I found that the products, market, customers and layout of the animal protection enterprises need to make adjustments to adapt to more market changes and customer needs. If animal protection enterprises do not innovate their marketing modes but keep their style, i.e. walking through streets and seeking opportunity marketing and implementing price war, they would find themselves in a dead end soon.
"饲动联合"并不难理解!俗话说:术业有专攻,当我们专注于一件事,充分聚焦和发展,我们得到的结果一定是最接近优秀的。反之,若是到处开花,却见不到几颗像样的果实。从事农牧行业十多年来,我也确实看到了很多饲料企业尝试多种经营,追求多元化利润,甚至是跨界谋求发展,但是成功的并不多。那些更聚焦,更专注于一个纬度发展,誓死坚持的企业往往在过去的行业发展中脱颖而出。
It is not difficult to understand the combination of "fodder and animal protection enterprises". As the saying goes, everyone has his/her special skills. When we focus on one thing and give it sufficient concentration and development, we would get the result which is closest to the best. Instead, if we disperse our concentration to many things, we would achieve less desirable results. With more than ten years in the agriculture and farming, I have seen that many fodder enterprises are trying to implement a couple of operation modes by seeking diversified profit and cross-industry development. As a result, less has achieved succeeded. Those more concentrated enterprises which focus on one-dimensional development and stick to their style tend to stand out in the industrial development.
当下的合作社发展是适应市场变化、产业结构调整、民生发展等多个领域的先进事物,很多大型饲料企业正在大刀阔斧地借助合作社的平台开疆拓土。合作社的事业风风火火地席卷全国。在这个过程中,合作社的资源平台建设关系到合作社的可持续发展与持久生命力,被很多企业列为重中之重的头等大事。
Current development of the cooperative is a state-of-the-art development in many areas that adapt to market changes, industrial restructuring and livelihood development. Many large fodder enterprises are trying their best to explore the market with the platform of the cooperative. The cooperative is becoming popular throughout the country. During this process, the building of the cooperative's resources platform is associated with sustainable development and longstanding vitality of the cooperative, and therefore is regarded as the top priority in many enterprises.
饲料与动保兽药在养殖过程中本身就是紧密衔接的,过去的日子里,我们经历了无数次大大小小的产品推广会、实证宣传会、技术讲座,但是我们发现这些会议都是饲料企业开饲料企业的会,动保企业开动保企业的会,各唱各的戏,各搭各的台。很少看到饲料企业与动保企业联合召开,合作发展的现象并不多。
Fodder, animal protection and veterinary drugs are closely linked during the cultivation process itself. In the past days, we have attended numerous large or small product promotion conferences, empirical publicity conferences and technical lectures. However, we find that these conferences for fodder enterprises are held by fodder enterprises while those for animal protection enterprises are held by animal protection enterprises. We seldom find that fodder enterprises and animal protection enterprises jointly hold the conferences and they rarely seek joint development.
目前有二个行业现状我们要高度重视:
Currently, there are two states of the industry that we need to pay great attention to:
1
饲料企业在发展的过程中人才的培养与引进越来越艰难,尤其是技术服务老师。符合行业标准,能够提供保健诊疗等一系列相关服务的老师更是稀有的人力资源。
Fodder enterprises find it more and more difficult to develop and import talents during their development, especially technical service teachers. Teachers that comply with industrial standards and can provide a series of related services, such as healthcare, diagnosis and treatment are rare human resources.
2
动保企业一直在寻求突破,虽然他们有专业的技术性人才及系统化服务团队,但是他们发现优质的动保产品经营网点越来越少,经营动保产品的经销商,其客户资源越来越薄弱,终端用户的信息越来越匮乏,市场发展受到很多局限性!
Animal protection enterprises are always seeking the breakthrough. Though they have professional technical talents and systematic service teams, they find that there are less and less operation outlets for animal protection products, and dealers of animal protection products have much weaker customer resources, more and more deficient information about end users, thus making the market development subject to limitations!
当我们分析了两个行业的现状以后,我们从中可以发现,其实饲料企业与动保企业合作,更真实的表现在互补的问题上,两类企业都在不同的领域体现其专业性,在市场运营维度完全可以合二为一,专业互补。
According to our analysis on the status quo of both industries, we find that the cooperation between fodder enterprises and animal protection enterprises are reflected in the complementary issues in a real manner. Both types of enterprises have embodied their professionalism in different areas and may be combined and complementary to each other in the dimension of market operation.
把饲料企业终端的资源力量与动保企业技术服务的强大能力相结合;把饲料企业庞大的网点布局与动保企业精细化的服务模式相结合;把饲料企业优势的终端一线人员与动保企业专业化的服务团队相结合。共同聚焦打造一个目标市场和区域,我们试想一下那将是什么样的结果?
We need to combine resource power at the terminal of fodder enterprises and powerful capability in technical service of animal protection enterprises; combine the large outlet layout of fodder enterprises and sophisticated service mode of animal protection enterprises; and combine advantageous frontline staff of fodder enterprises and professional service team of animal protection enterprises. Thus, we may concentrate on building a target market and area. let's imagine what would be.
与其联想结果还不如谈谈饲料企业与动保企业联动后给双方带来的增效。饲料企业最大程度的解决了服务终端,提高技术创新力度的问题,解决并提高了产品附加值及满足客户需求的问题。动保企业最大程度解决了客户资源多样化,渠道网络渗透终端,服务下沉,建立品牌及市场口碑的问题。所以合作的紧密性关系到两个板块持久发展的生命力!
We would rather discuss the increased efficiencybrought by joint operation of both fodder enterprises and animal protection enterprises than imagine the result. Fodder enterprises have solved the issues regarding service terminal and increased technical innovation to the greatest extent, and also solved and improved the issues regarding product value-added and customer needs. Animal protection enterprises solved such issues regarding customer resource diversification, channel network penetration terminal, service sink, brand setup and market word-of-mouth to the greatest extent. Therefore, close cooperation is linked to the vitality of both sectors for sustained development!
合作社作为整合资源的高效平台,给饲料企业及动保企业提供了快速且便利的合作空间,我们的行业从三点一线的传统营销模式到资源互补,共享平台的组合拳营销状态,需要深深的思考,下一步我们该如何寻求突破,寻求新的增长点,寻求更多的突破口。
As a high-efficiency platform for resource integration, the cooperative offers a rapid and convenient cooperation space for both fodder enterprises and animal protection enterprises. The industry where we operate needs careful thinking from traditional market mode of three points and one line, to resource complement, and to combined marketing state of shared platform. Next, how can we realize the breakthrough, seek new point of growth, and seek more breaking points.
没有绝对和必然,尤其是在农牧行业。市场在变化,企业在转型,客户在升级,因此充分适应市场的变化,不断的创新,适应客户群体的需求,才是关键的突破方向。传统的营销模式更多的是为了卖产品而卖产品,而今天养殖各个环节都需要关注并渗透,否则无法抓住当下客户那颗躁动的心。
There is no absolute or inevitability, especially in the agriculture and farming. Since the market is changing, the enterprises are transforming, customers are upgrading, the key direction of breakthrough is to sufficiently adapt to the market changes, make continuous innovation and satisfy the customers' needs. Traditional marketing mode is usually for the purpose of selling the products, but every section in the cultivation needs to be concentrated and penetrated. Otherwise, we would not grasp the mind of current customers.
以下是饲料企业与动保企业常态下合作的3种方式供大家参考:
Below is three normal cooperation forms for fodder enterprises and animal protection enterprises for your reference:
1
产品与技术导入模式
Product and technology import mode
饲料企业的终端客户资源是丰富的、多样性的,很大一部分程度用户对技术的需求是强烈的,因此动保企业系统化的技术服务对饲料企业而讲,也是雪中送炭。动保企业的产品在终端也可以体现最大的产品价值,还能提高饲料产品的附加值。饲料企业、动保企业、终端客户,三方受益。
For fodder enterprises, terminal customer resources are enriched and diversified, and majority users show strong needs for technology. Therefore, systematic technical services of animal protection enterprises are very helpful for fodder enterprises. Products of animal protection enterprises may also reflect their greatest product values at the terminal and increase the added value of fodder products. Fodder enterprises, animal protection enterprises and end customers may benefit from such cooperation.
2
合作会议联动模式
Cooperation conference joint mode
饲料企业每年都会召开大型的客户会议,动保企业同样是这一情况。会议费用开支庞大,而且会议内容不够立体,涉及面较为单一。若饲料企业与动保企业联合办会,会议质量会大大提升;会议内容涉及:养殖技术、动物保健、营养方案、治疗方案、饲喂模式、实证案例,服务项目等等。更能给用户带来连贯思维,系统理解的氛围。最大程度的让产品及养殖的全过程的先进理念一次性展示在客户面前。两次会议一次召开还能最大程度降低会议成本,增加客户群体,扩展受众面,最大程度增加企业知名度。
Fodder enterprises hold large customer conferences annually, so do animal protection enterprises. Such conferences are featured by huge conference expenditure, not so all-round contents, and single coverage. If fodder enterprises and animal protection enterprises jointly hold conferences, thus improving the conference quality; such conferences are about cultivation technology, animal healthcare, nutrition scheme, treatment plan, feeding mode, empirical cases and service items, etc. Such conferences may better create an atmosphere of continuous thinking and systematic understanding for users, and allow the advanced idea regarding the entire process of product and cultivation to be presented in front of customers. Two conferences, if held once, may reduce the conference cost to the greatest extent, increase the customer base, expand the audience coverage, and maximize the popularity of the enterprises.
3
合作社共建模式
Cooperative co-building mode
饲料企业与动保企业联合打造的合作社在大江南北已不在少数。合作社作为整合平台,发挥资源优势的能量体,给很多饲料企业与动保企业提供了牵手的机会,共存共荣。成功的案例有很多,核心在于双方的互信与理解;明确的责任与分工;价值的创造与体现;资源的互补与夯实;合理的利润与分配。相信过不了多久,这样的合作会逐步深化,越来越走向规范。
More and more cooperatives established by fodder enterprises and animal protection enterprises are seen throughout China. As an integrated platform and an energy body giving full play to resource advantages, the cooperative may offer a cooperation opportunity for many fodder enterprises and animal protection enterprises with a view to co-existence and common prosperity. There are many successful cases of which the core is mutual trust and understanding; clear responsibility and labor division; value creation and embodiment; complementary and strengthened resources; reasonable profit and distribution. We believe that such cooperation will get deeper and more regulated soon.
饲动联合不是概念,是动作;不是噱头,是方法;不是一时冲动的行为,是持久发展的动力;不是一厢情愿的遐想,是脚踏实地的务实进取。随着国家一带一路的深入推进,更多的联盟、合作势如破竹;更多的牵手、互动将成为常态化。融合发展,合作共赢是趋势也是促进行业发展的内在动力!
Joint development of fodder enterprises and animal protection enterprises is not a concept but an action; not a gimmick but a method; not an impulsive action but the motive for sustained development; not wishful imagination but down-to-earth progress. With further facilitation of One Belt and Road Initiative, more alliances and cooperation are emerging; more partnership and interaction will become a normal. Integrated development and win-win cooperation is the trend and also the internal momentum to facilitate industrial development!
深秋和寒冬将会被火热的资源大整合、平台大合作覆盖,带来春暖花开、欣欣向荣的新局面,让我们共同努力!
Late autumn and cold winter will be filled with extensive resource integration and platform-based cooperation, bringing us a new, bloomy, prosperous landscape. Let us make our concerted effort!